Dental Office Tour – Derby, KS
Get a Sneak Peek!
Thanks to the virtual tour below, you can take a look around our dental office before your first appointment so you have a better idea of what to expect! We take a lot of pride in our space and keep it spotless, and as you'll see in our treatment areas, we only utilize the latest technology. When you're ready to see everything in person and meet our team, be sure to give us a call!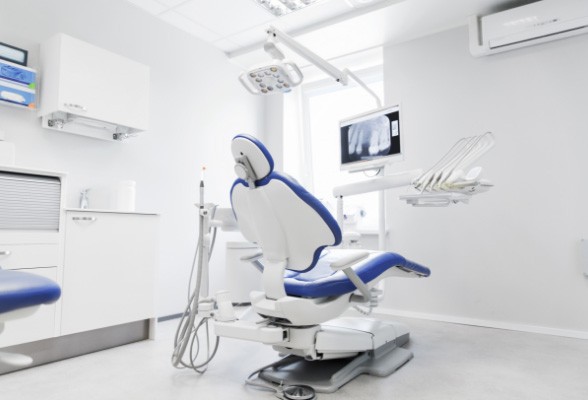 Why Choose Illuminate Family Dentistry for an Office Tour?
Great Lobby and Reception
Spotless Treatment Areas
Pride in Our Space
Our Front Entrance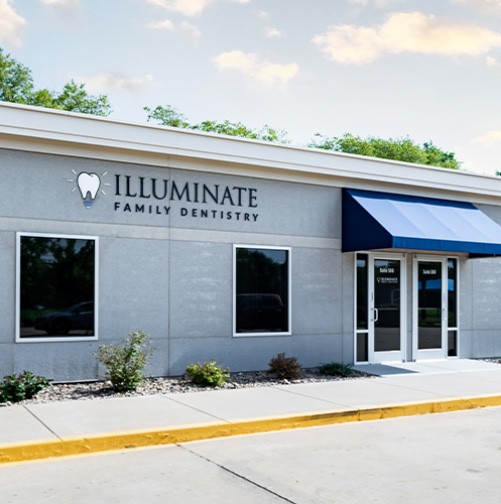 You'll find our dental office at 250 Red Powell Dr, Suite #500. We are minutes away from both Southeast Blvd and N Buckner St, and you'll easily be able to spot us thanks to our shining tooth sign! We also have plenty of on-site parking that goes right to our front door.
Our Entry Way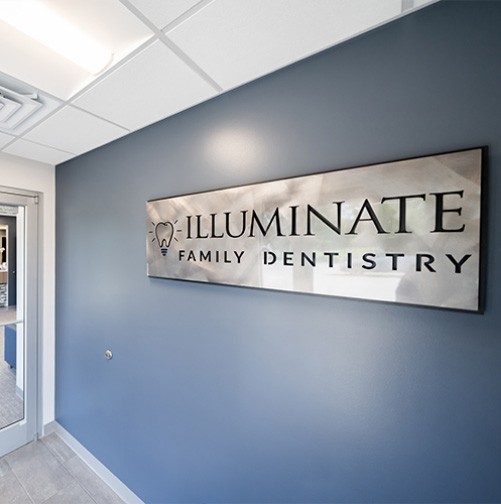 We go above and beyond to keep our space clean and inviting, and you'll notice this from the moment you step through our doors. Even our entry way is pristine because we want to make a great first impression and ensure you know you're in the right place immediately.
Our Waiting Area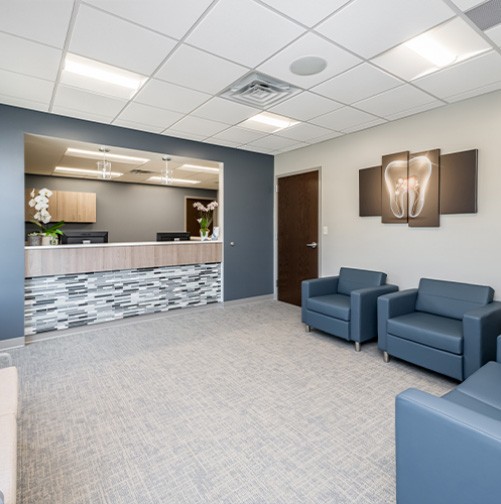 Open, inviting, and relaxing, you'll only spend a brief amount of time in our waiting area whenever you come to see us. We give this space the same kind of attention we would our own living rooms if we were hosting friends and family, so it consistently looks like it has just been cleaned (usually because it has!).
Our Check-out Area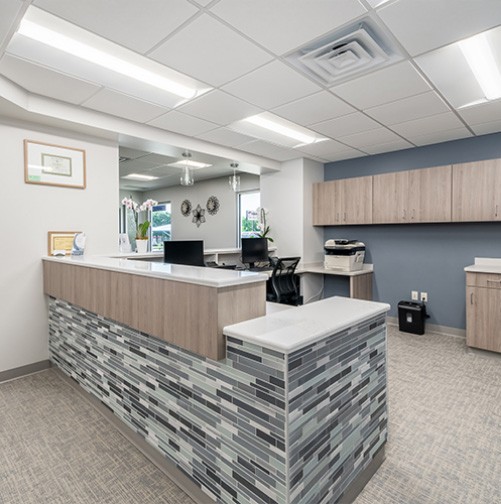 After your appointment, check-out is seamless. You'll have a moment to talk with our patient coordinator and work out the details when it comes to payment and scheduling your next visit. We work efficiently without ever rushing our patients, so while we'll take all the time you need, we'll be sure to keep things moving because we know you have other things to do.
Our Operatory Room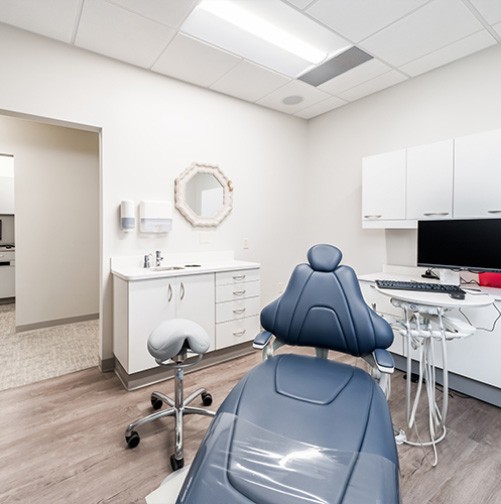 Our spacious operatories give our team plenty of room to move, and this also allows us to fit plenty of state-of-the-art technology into it that we'll use to make your care as comfortable and precise as possible. Intraoral cameras, large chairside monitors, and fast digital X-rays are just a small portion of the instruments we'll use to increase the speed and quality of your treatment.
Our Business Office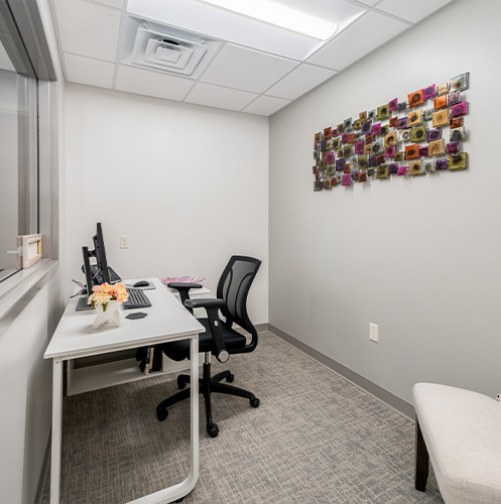 If you need to have a more detailed conversation about your ongoing treatment and financial details, we won't make you do it in the middle of our open office. Rather, you'll be brought to a private business office where you'll get the dedicated attention you deserve.
Our Lab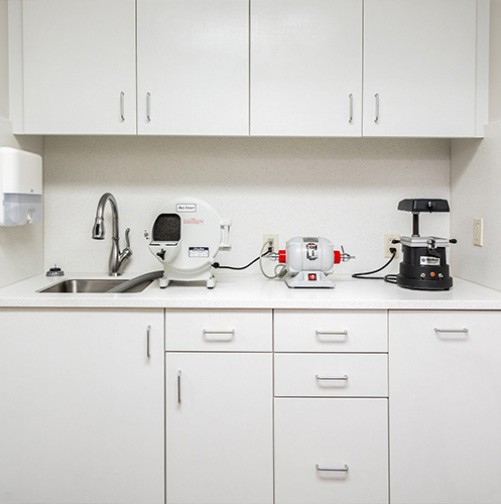 Our in-house lab allows our team to accomplish many things without having to rely on an outside facility, which means less waiting for patients! We can create our own custom nightguards, dental models, and more right here so you can enjoy premium quality with no delay.
Our Sterilization Room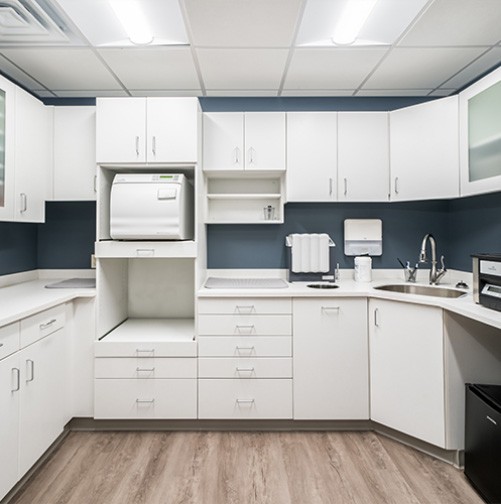 We go above and beyond to keep our office and instruments clean, and you can easily tell this by looking at our sterilization room. We had to take this picture very quickly because our team is always in here disinfecting everything you can imagine between patients. Our commitment to cleanliness is second to none so you can enjoy peace of mind at every visit.