Children's Dentistry – Derby, KS
Protecting and Guiding Young Smiles
If you're like most parents, the dream scenario is for you and your children to visit the same dentist's office. When choosing Illuminate Family Dentistry, this dream can be a reality. Dr. Clark provides care to kids of all ages and understands how crucial these early years can be on the life of a smile. Offering an array of child-friendly services, she helps young smiles flourish! Contact us to schedule your child's next appointment for children's dentistry in Derby, KS.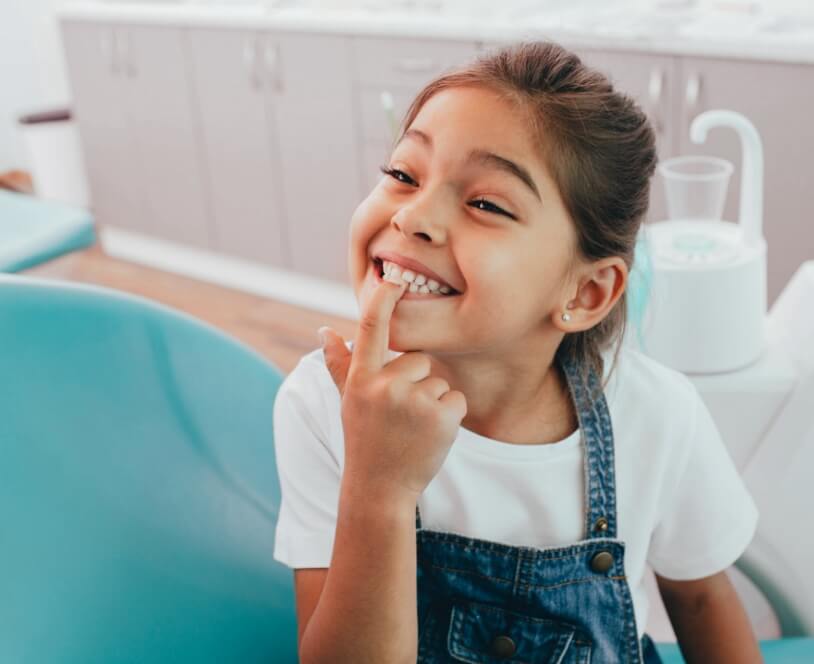 Why Choose Illuminate Family Dentistry for Children's Dentistry?
Kids of All Ages
Are Welcome
Cozy Dental Office Where Everyone is Treated Like Family
Personalized Care
for Growing Smiles
Dental Checkups & Teeth Cleanings for Kids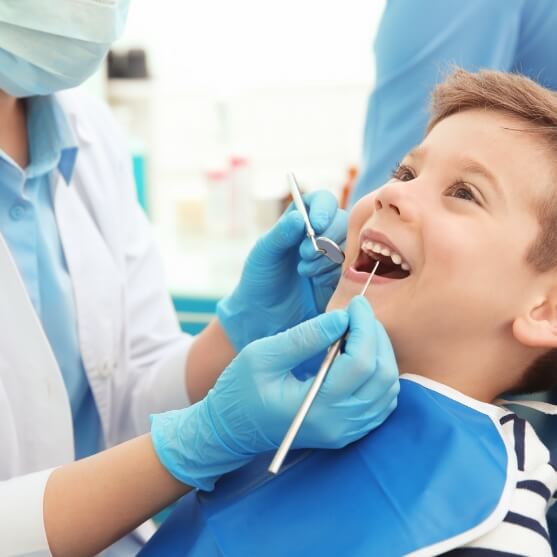 Just like adults, children should plan to see a dentist at least every six months for regular checkups and cleanings. Catching problems early on is essential for young smiles because of the potential for more serious issues later on. We'll not only eliminate accumulated plaque and tartar, but we'll also perform a thorough examination and recommend ways you and your child can work to improve their oral hygiene habits at home.
Dental Sealants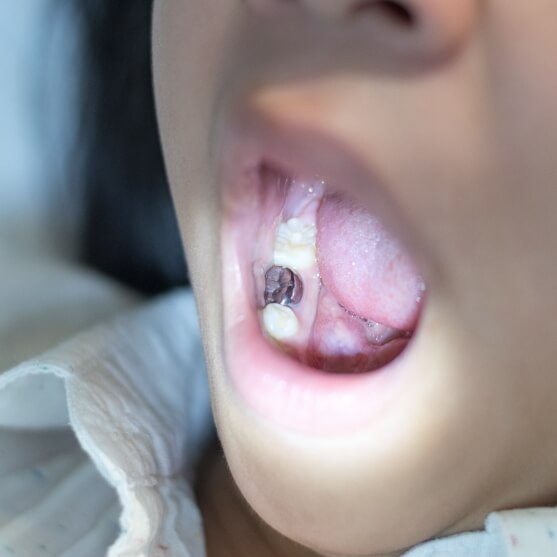 Because it is often hard for children to effectively brush their back teeth, these premolars and molars can remain untouched. As a result, they can become vulnerable to bacteria and food particles that enter the grooves of the chewing surfaces. With dental sealants, we can easily apply a coating to these grooves to serve as a barrier against tooth decay and cavities.
Athletic Mouthguards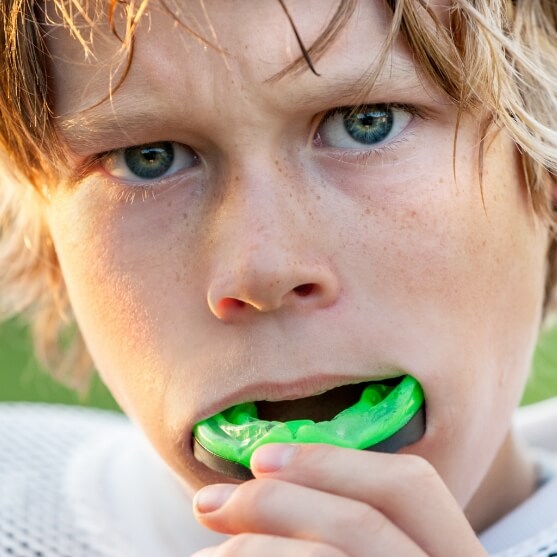 If sports is a prominent part of your child's daily life, it's time to consider an athletic mouthguard. It's necessary for them to have all the proper protective equipment, so you'll want to make sure their teeth and gums are safeguarded against serious injury. Knocked-out teeth, soft tissue damage, and even chipped or cracked teeth can occur even in non-contact sports, so give their smile the protection it needs before their next game.