Restorative Dentistry – Derby, KS
Repairing and Restoring
Functional Smiles
When you think of restoring something, you may envision an old car with dents and scratches being buffed, sanded, and painted to look like new. The same philosophy can be used when faced with broken or decayed teeth. Dr. Clark can use customized restorations to protect and strengthen damaged teeth to give you a healthier, more beautiful, and fully functional smile. If you're ready to turn back the clock for your teeth, contact us today for restorative dentistry in Derby, KS.
Why Choose Illuminate Family Dentistry for Restorative Dentistry?
Dental Technology Used to Ensure Perfectly Fitted Restorations
Natural-Looking Restorations Made According to Your Needs
Able to Handle
Complicated Cases
Tooth-Colored Fillings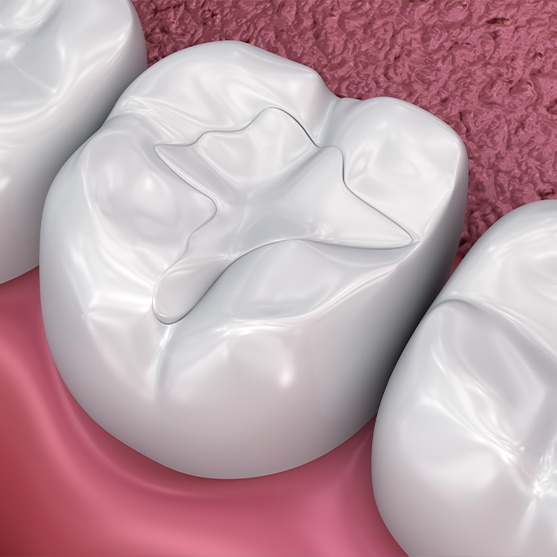 When a cavity forms on the outer layer of a tooth (the enamel), the most effective way to stop it from spreading is to clear out the decay and place a tooth-colored filling. Made of composite resin that is matched to your natural shade of enamel, we will remove any decayed areas of the tooth before filling it with this malleable substance. Creating a tight seal, it will prevent reinfection and protect against further damage.
Dental Crowns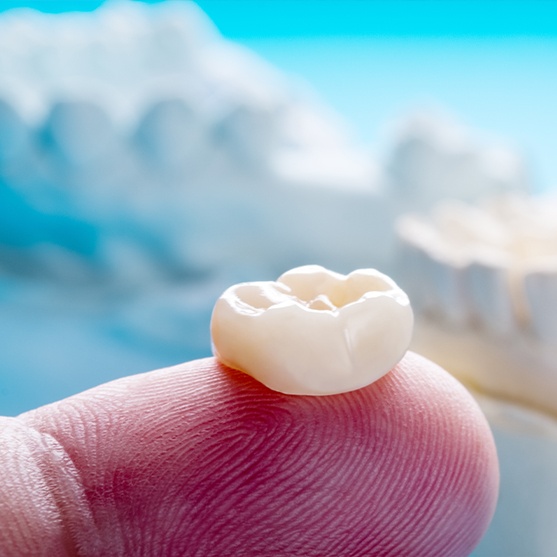 If a tooth becomes severely damaged or decay cannot be adequately treated with just a tooth-colored filling, a customized dental crown can be placed. Also known as a "cap," it fits snugly over the vulnerable tooth to offer protection while also bringing back its original strength. Dr. Clark uses various materials to provide the right type of crown for each patient, so you can trust your treatment will last while also giving you an attractive smile.
Learn More About Dental Crowns
Full Mouth Reconstruction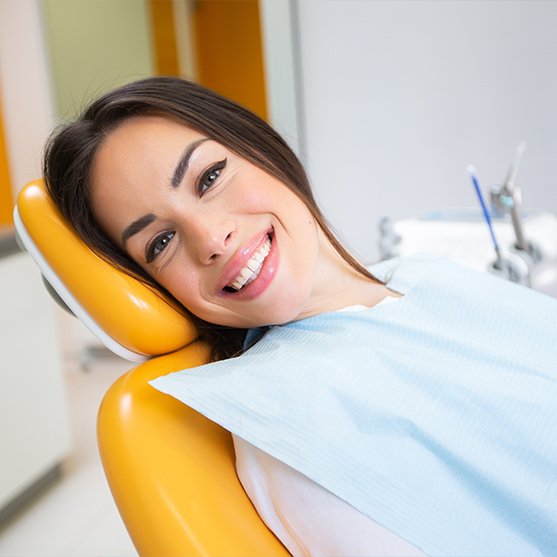 Dr. Clark wants all patients to understand that no smile is too far gone. By offering full mouth reconstruction, she can formulate a comprehensive treatment plan that combines multiple restorative and cosmetic services to address various problems at the same time. Whether it is chips, cracks, a serious infection, missing teeth, or stains and discoloration, she can offer a safe and effective way to bring back a person's healthy, beautiful smile.