Replacing Missing Teeth – Derby, KS
No More Gaps
Do you have missing teeth? Do the gaps make it difficult to eat and speak? If you answered "yes" to these questions, it's time to learn how Illuminate Family Dentistry can help. Dr. Clark offers dental bridges, dentures, and dental implants to patients suffering from tooth loss. With the right treatment, she can close the space(s) and help you enjoy a better quality of life as well as a more attractive smile. Contact us today to schedule an appointment to discuss your options for replacing missing teeth in Derby, KS.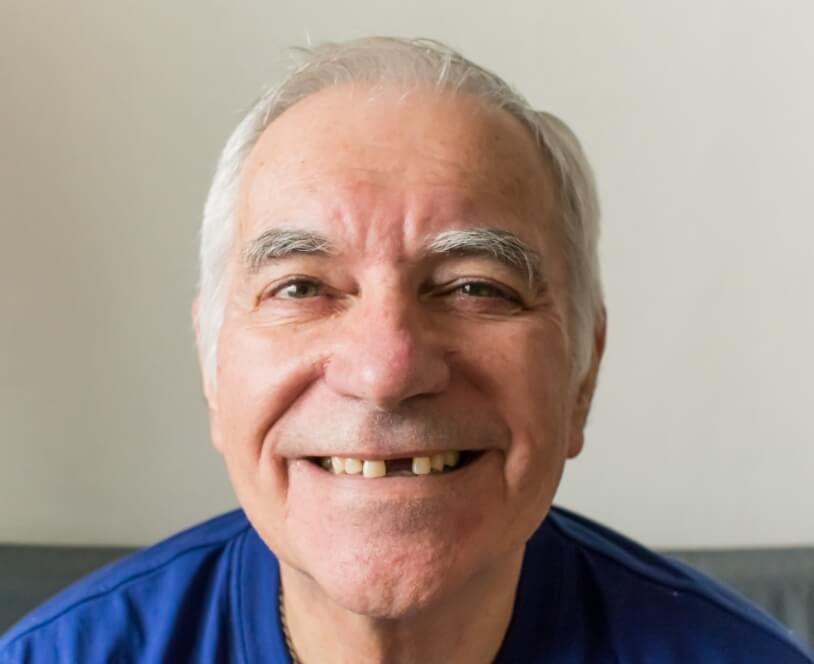 Why Choose Illuminate Family Dentistry for Replacing Missing Teeth?
Custom Designed to Have a Natural Appearance
Accurate and Precise Treatment Planning for Long-Lasting Results
Patient/Dentist Collaboration for a Personalized Approach
Dental Bridges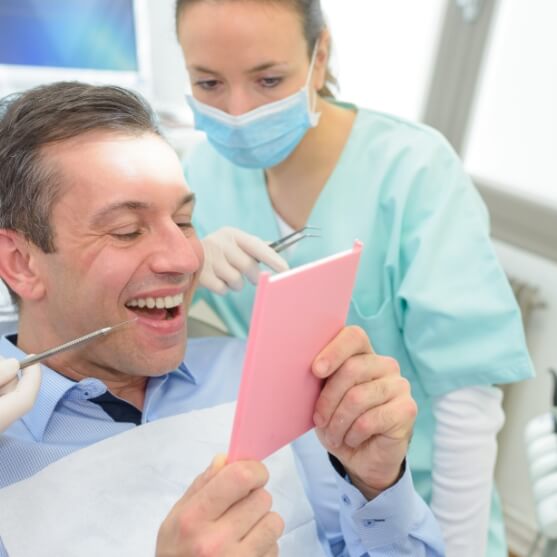 If you have one or more teeth missing consecutively, we can create a dental bridge to fill in the gap. Using porcelain fused to metal, Emax, Zirconia, or gold to fabricate your prosthetic, Dr. Clark will help you choose the appropriate material based on your needs. Our bridges are durable and blend in seamlessly with real teeth, allowing you to get back to enjoying your life.
Dentures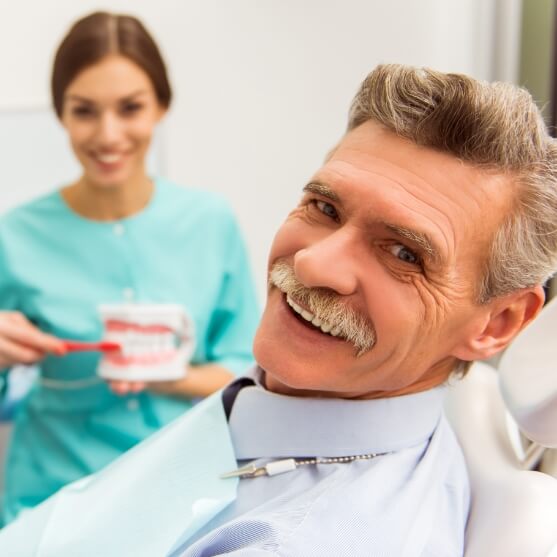 When multiple teeth or an entire arch is missing, Dr. Clark may recommend partial or full dentures. As two of the most reputable and time-tested prosthetics available, she will equip you with a denture that fits comfortably, looks natural, and allows for a stronger bite force so you can enjoy some of your favorite foods. Not to mention, dentures will help you to feel more confident in your complete smile.
Dental Implants
Dental implants are unlike any other form of tooth replacement. Consisting of titanium posts that mimic natural tooth roots, they are topped with customized crowns, bridges, or dentures to restore the complete tooth structure. Offering greater stability, permanence, and longevity than other options, Dr. Clark will refer you to a local surgeon who will place your implants into your mouth. She will then top them with the desired restoration to help you regain your complete smile for decades to come.