Tooth-Colored Fillings – Derby, KS
Natural-Looking Cavity Repair
What do you think of when you hear the term "dental filling"? Patients of a certain age might picture an unattractive dark metal spot in the teeth that can make the smile look older than it is. Luckily, dentistry has moved past the days when metal fillings were the only option for treating small cavities. Dr. Rachel Clark is proud to offer fillings made out of tooth-colored materials that blend in flawlessly with the rest of your grin; most people even be able to tell you had a cavity at all! Get in touch with us today to learn more about this treatment.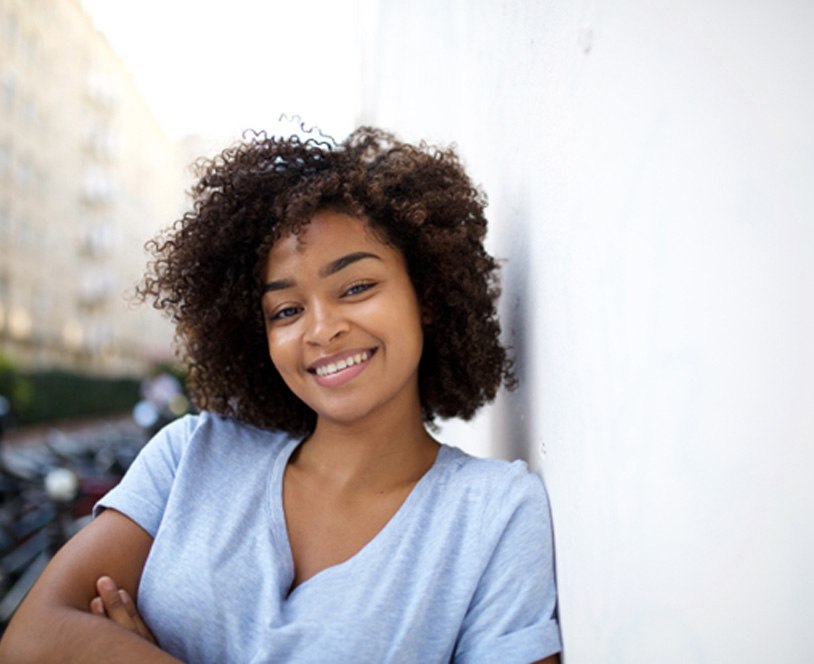 Why Choose Illuminate Family Dentistry for Tooth-Colored Fillings?
Long-Lasting, Natural Looking Materials
Dentist with Experience Treating Complex Cases
State of the Art Dental Technology
What are Tooth-Colored Fillings?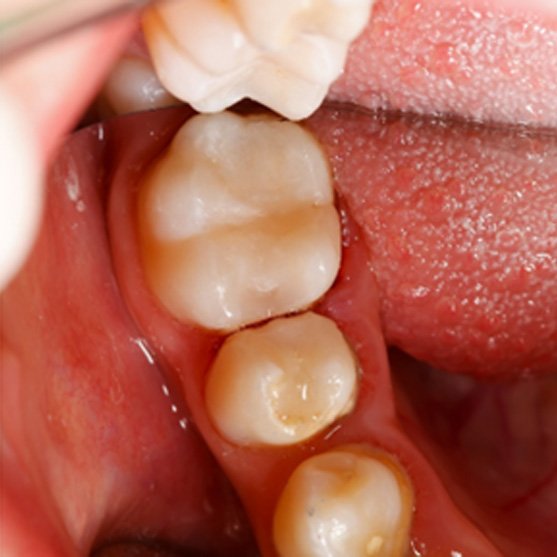 A tooth-colored filling is made out of a material called composite resin, which is a mixture of ultra-fine acrylic and glass particles that looks like putty. Composite resin can be shaded to match virtually any smile; that means we can give you a filling that blends in so well with the enamel that it just looks like a natural part of the tooth. And unlike metal fillings, composite resin fillings bond directly with the enamel, which means that they can be placed while keeping more of the tooth's natural structure intact.
The Process of Getting a Tooth-Colored Filling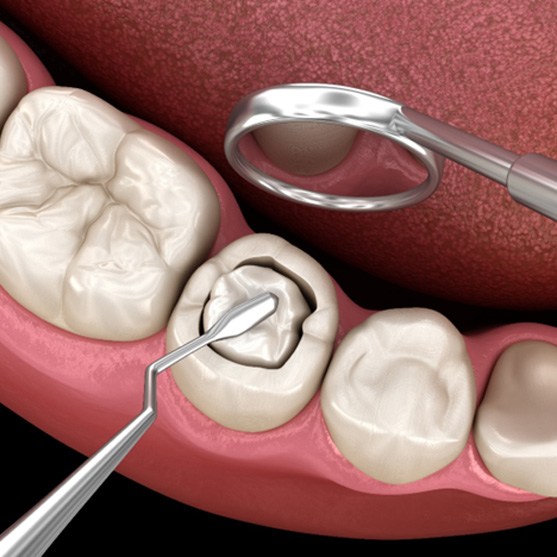 Getting a tooth-colored filling is a very simple process; more often than not, we can complete it in just one visit. The first step is to numb your mouth and remove the decayed portions of the tooth so that the damage doesn't spread any further. Next, we carefully choose a shade of composite resin that matches your smile and sculpt the material into the cavity, filling it completely. After hardening the restoration in place with ultraviolet light and making any necessary adjustments, your smile repairs will be complete!
The Benefits of Tooth-Colored Fillings
It goes without saying that one of the biggest advantages of tooth-colored fillings is aesthetics. They look so natural, many people won't even notice them; you might even occasionally forget which tooth had to be treated. But there are other important benefits that make tooth-colored fillings an excellent choice for your smile:
They require less enamel removal. Metal fillings typically require taking out sections of the enamel to make room for the restoration. This is unnecessary with tooth-colored fillings because the material will bond directly with the tooth.
They do not cause sensitivity. Metal fillings can sometimes cause your teeth to have a painful reaction to hot or cold foods and drinks. Composite resin does a much better job of blocking the nerves in the tooth and doesn't conduct heat as well, so a filling made out of this material is less likely to cause discomfort.
They lower your risk of future decay. Composite resin does an excellent job of sealing off the tooth, making it harder for bacteria to get back in to cause more damage.